NFPW contest entries due Feb. 9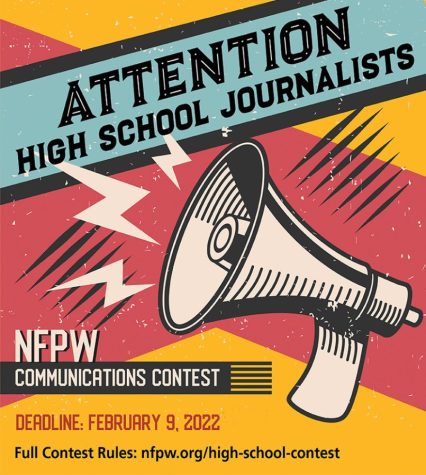 The National Federation of Press Women has set Feb. 9 at midnight, local time, which includes the preliminary round of California Press Women entries coordinated by Betty Packard.
All contest entries must have been published by a current high school student or a graduated senior. Entries must have been published online or in print, or broadcast between Feb. 1, 2021, and Jan. 31, 2022. The 23 categories include yearbook in addition to "news" publications.
Each entry has a $3 contest fee. Read about the categories and the contest rules, but submit entries through the California Press Women site. All entries are online submitted online this year, so advisers should plan on putting away some extra time for creating PDFs and entering student contact information.
California winners should be announced in late March, and first place winners will be automatically entered in the national contest.
Leave a Comment