Order graduation honor cords now for early-May delivery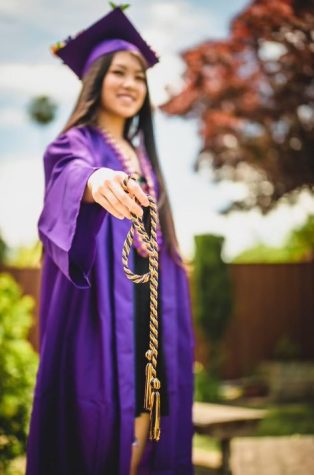 Graduation is quickly approaching, so it's time to order JEANC honor cords for your seniors to wear at commencement — and keep as a memento of their dedication to scholastic journalism.
Graduates wearing JEANC's honor cords should have served more than one year on a student media staff, which can include enrollment in introductory classes; served in a leadership position on the student media staff – OR – has been honored with a first-, second- or third-place award in JEANC's on-site or annual contests; and their media adviser must a current member of JEANC.
Each twist-braided, gold and navy blue honor cord measures 68 inches, including the two, 4-inch tassels. (Our tri-colored honor cords are currently out of stock, but we hope to have them back next year.)
Advisers are asked to make all purchases at once, if possible, to consolidate shipping. Purchased cords will be mailed to the adviser in the order they are received, and shipping will begin May 1, 2023. Purchases can be made with PayPal or major credit cards.
Use this form to order honor cords for your students:
Leave a Comment