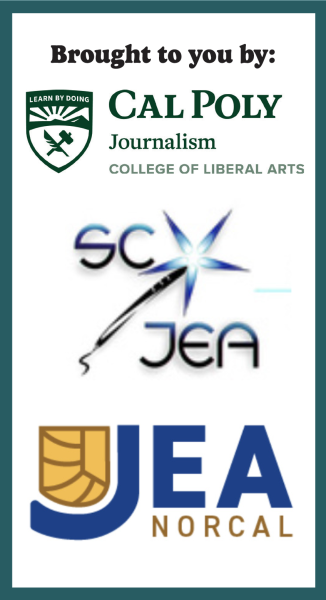 JEANorCal and SoCalJEA, in conjunction with the Journalism department at Cal Poly San Luis Obispo, are sponsoring a teach-in on Jan. 13 for California advisers to share their best scholastic journalism practices.
Attendees are encouraged to present a 15 to 60-minute breakout session, whether it's a new lesson, app or hack that enhances teaching journalism or advising publications or other student media.
All participants, including speakers, must complete the registration form. On Saturday, we'll have breakout sessions on topics related to 21st-century advising, including diversity, equity and inclusion and Career and Technical Education. Networking and camaraderie will follow on Saturday evening. Attendance certificates will be provided for this professional development opportunity.
Registration is $75, which also includes Saturday lunch. The nearby Hampton Inn has a limited number of special-rate rooms on Friday and Saturday night, so be sure to book early. If local hotels are unavailable during the 3-day weekend, you might want to consider a short-term rental like Vrbo or AirB&B
Speaker proposals are due Dec 1.
Download the teach-in flier here.
Questions? Contact Brian Wilson.