Journalists shine in JOY competition
Northern California students journalists showed that they lead the nation in writing, design and leadership in this year's Journalist of the Year competition.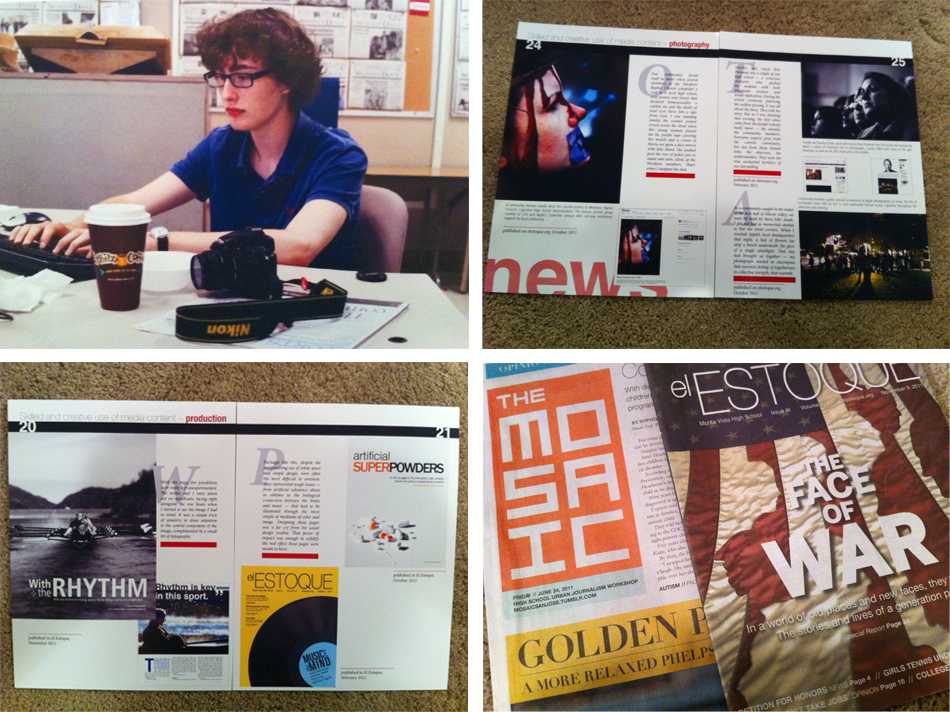 Congratulations to Christophe Haubursin, who was selected by the JEANC Journalist of the Year selection committee as this year's Northern California Journalist of the Year and recipient of the $500 Arnetta Garcin Memorial Scholarship. Haubursin is Managing Editor of El Estoque newsmagazine and news website at Monta Vista High School in Cupertino, Calif.
Please join us in congratulating all three scholarship winners:
First Place: Christophe Haubursin
(Monta Vista H.S.; Michelle Balmeo, adviser)
Second Place: Jessica Reece
(Granite Bay H.S.; Karl Grubaugh, adviser)
Third Place: Emy Kelty
(Palo Alto H.S.; Ellen Austin, adviser)

The winning portfolios demonstrated exceptional skill in writing and design. Scholarship recipients clearly have an understanding of the importance of leadership and courage in the newsroom. Judges commented that winners showed perseverance and strength in the face of adversity, as well as distinct and developed voice as writers.
Haubursin's portfolio will move on to the national Journalist of the Year judging, which will take place at the national convention in Seattle. The winner will be announced at the awards ceremony on April 15.